San Francisco has been called one of the most diverse cities in the United States. It is home to liberals, hippies, techies, immigrants, and yuppies. It is a beautiful place. There are so many things to do and see in San Francisco. The best way to visit SFO is to hire a luxury SFO limo service and explore the city in style.
Some of them are listed below.
Golden Gate Bridge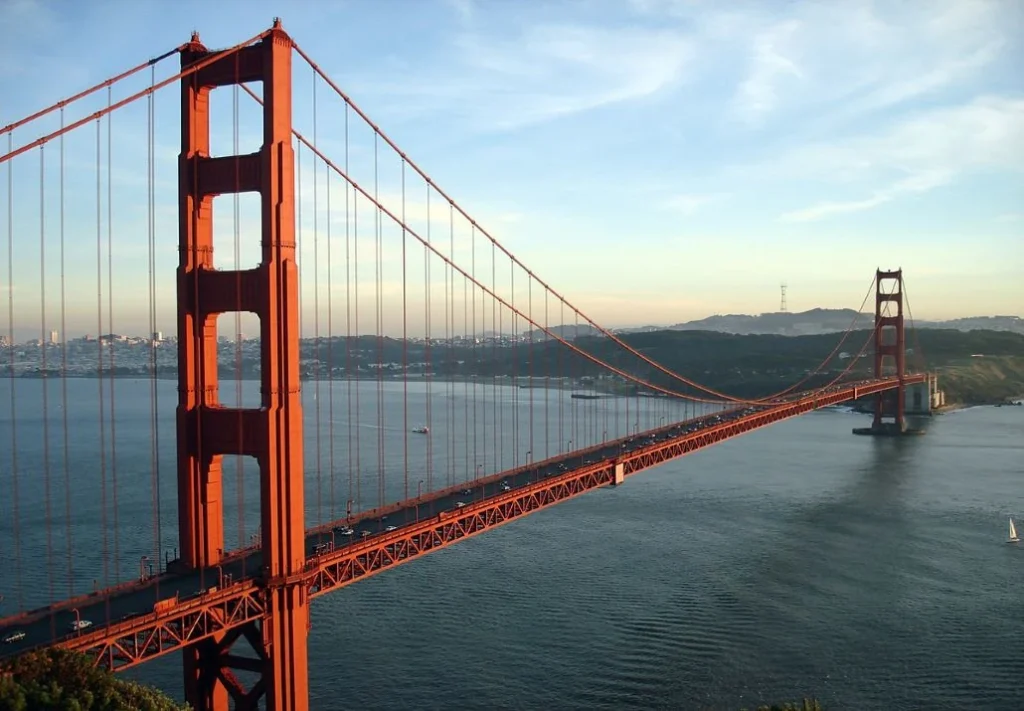 The Golden Gate Bridge is a historic bridge that links Marin County, California, with San Francisco. The Golden Gate is a small road that connects San Francisco Bay to the Pacific Ocean. It measures almost two miles in length. You can hire a luxurious car to explore the bridge. The dream of connecting San Francisco with its northern neighbors was realized when work began in 1933. Because they could secure stable employment, construction workers were willing to risk their lives as the road and towers were built over the open ocean during the Great Depression. In 1937, the Golden Gate Bridge opened to the public. It has remained a beautiful landmark. It was a symbol of American power and advancement.
Today, the Golden Gate Bridge is considered one of the seven modern wonders of the world. It is the main reason that people visit Presidio. More than 10 million tourists visit it annually. It connects tourists to other locations in the northern Golden Gate National Recreation Area.
Golden Gate Park
Golden Gate Park is another historic spot in San Francisco. Golden Gate Park, a large urban park that covers 1,017 acres in San Francisco, California, is home to many famous places. The San Francisco Recreation & Parks Department manages it. This department was established in 1871 to manage Golden Gate Park's establishment. Its shape is like a rectangle, which is 20% larger than Central Park in New York City. From east to south, it measures more than 3 miles (4.8 km), while from north to south, it measures just under 1 mile (0.8 km). Golden Gate is visited by 24 million people annually and ranks third in the US behind Central Park or the Lincoln Memorial.
Palace of fine arts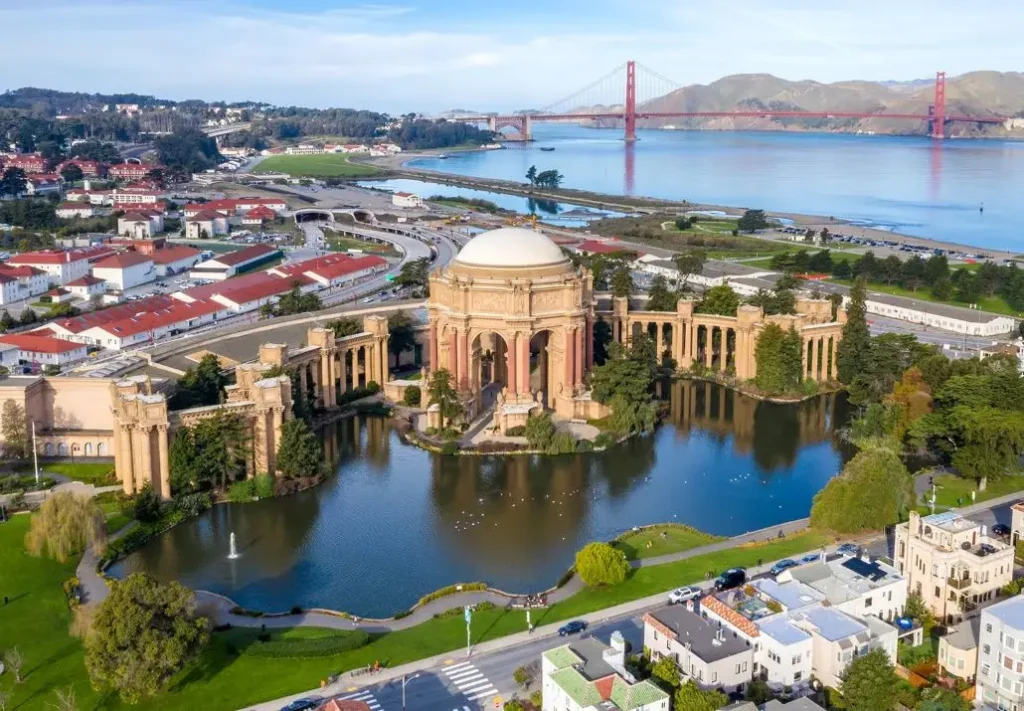 San Francisco's 1906 earthquake and subsequent fire destroyed it. It wanted to show the world that it could rise from the ashes. The Palace of Fine Arts, a massive building that houses art exhibits, was constructed in San Francisco's Marina District for the 1915 Panama-Pacific International Exposition. The only building remaining from the exposition was completely renovated between 1964-74. The Palace of Fine Arts was created to look like an ancient Rome ruin that is in disrepair.
The complex's most prominent structure is the exhibition center, which is located next to the 162-foot (49-meter-high) open. It is surrounded by a lagoon on one side and connected by colonnades on the other. The exposition center is one of San Francisco's largest single-story buildings and hosts events such as weddings and trade shows.
China Town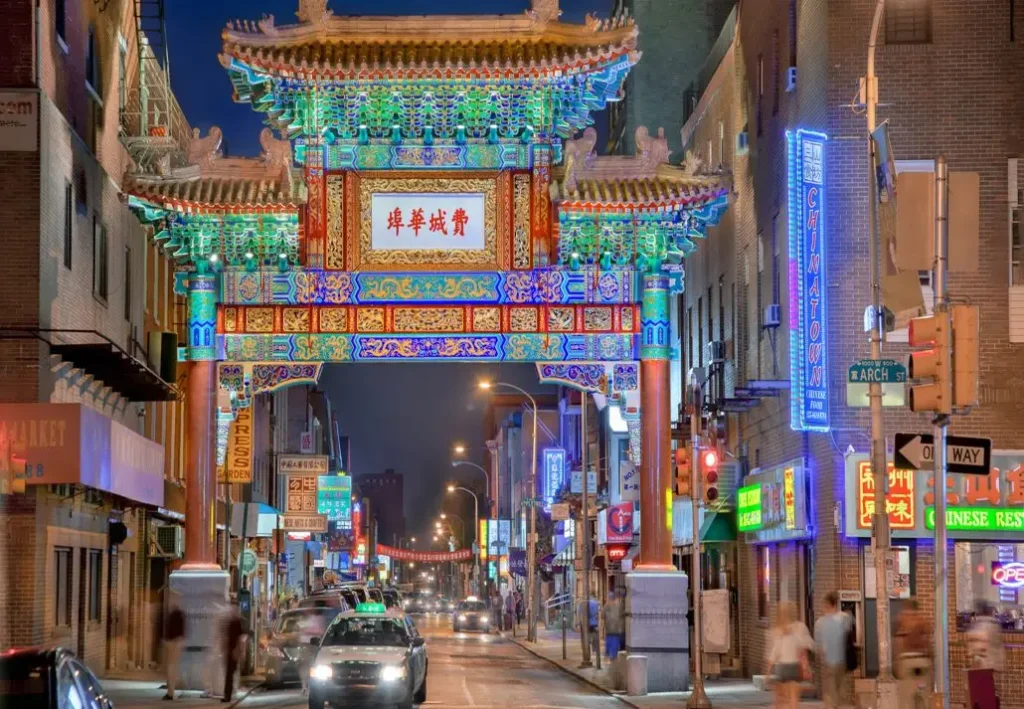 San Francisco, California, is home to the oldest Chinatown in North America. It also has one of the largest Chinese communities outside Asia. It's located around Grant Avenue and Stockton Street. It is also one of the oldest and largest of San Francisco's four most prominent Chinese neighborhoods. Since its inception in 1848, it has been a vital part of the history and culture in North America for ethnic Chinese immigrants. Chinatown, a neighborhood known for its unique culture, languages, houses of worship, and social groups, has been able to preserve its identity, traditions, dialects, and identities. There is a post office, numerous parks and squares, and multiple churches. Two hospitals are also present. Many elderly immigrants have chosen to live in Chinatown due to its affordability and familiarity with Chinatown.
Conclusion
In order to ensure that you don't miss any significant or entertaining locations during your visit to these locations, use SFO Limousine Servie and leave the driving to experienced drivers. You can be picked up by Datrice Transportation in San Francisco and take you to the desired locations.