When it comes to romance, San Francisco ranks high among American metropolises. California's wine region is close by, and the city itself is lovely thanks to its architecture, restaurants, hotels, views, and nightlife.
Unique and particular occasion in San Francisco:
All of us are aware that you want to do something unique for her on a particular occasion, such as a holiday weekend, Valentine's Day, a birthday, or an anniversary. And you are aware that all she wants is for you to take her on a romantic holiday to a stunning location. The best vacations are romantic long weekends, particularly if you reside in the San Francisco Bay Area. And vacations are the ideal, considerate present for special occasions like Valentine's Day, anniversaries, and holidays! And it's really a present for the two of you.
Half Moon Bay to SFO:
Stay at the Ritz-Carlton in Half Moon Bay. You'll feel like you've woken up in a foreign country when you stay at the Ritz Carlton and gaze out over their beautiful golf course in the early fog and wind (and you'll be shocked to learn that it's just an hour's drive from SFO to Half moon bay).
The Ritz-Carlton, Half Moon Bay is a luxury resort located on the coast of Half Moon Bay, California. The resort features a variety of amenities, including a spa, two golf courses, multiple dining options, and an outdoor pool. Guest rooms and suites offer views of the ocean or the golf course, and are equipped with plush bedding, flat-screen TVs, and marble bathrooms. The Ritz-Carlton, Half Moon Bay also offers meeting and event spaces for business and social gatherings. you can consider it for romance- one of which was created by Arnold Palmer. The Ritz-Carlton in Half Moon Bay is an ideal destination for a relaxing weekend break..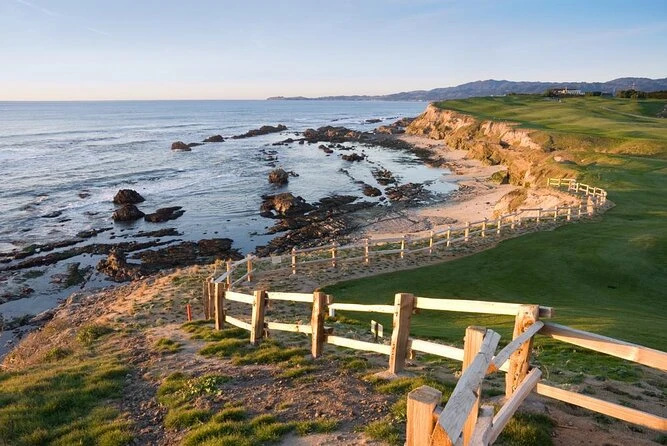 Big Sur:
Big Sur is indeed a romantic place, known for its stunning natural beauty and rugged coastline. Located on the Central Coast of California, Big Sur is a popular destination for travelers seeking a serene and peaceful escape. The area is home to a variety of outdoor activities, including hiking, biking, and beachcombing, as well as breathtaking views of the Pacific Ocean. Many people visit Big Sur to experience the region's picturesque landscapes, which are characterized by towering cliffs, dense forests, and cascading waterfalls. The area is also home to a number of charming bed and breakfast inns and other accommodations that make it a great place to relax and unwind with a loved one.
Wine Country in San Francisco:
When you need some R&R, romance, relaxation, and rosé, there's no better place than wine country. The wines of Sonoma and Napa Valley are about an hour's drive north of San Francisco, making them ideal for a day trip or a quick overnight escape. To the north, you'll find Healdsburg, a charming little town that's well worth a longer stay (and some of the best wineries in the world).
Where to stay in Napa:
If you're looking for a romantic getaway in Napa, consider the Villagio; if you're looking for convenience and a great rate on a gorgeous accommodation, consider Senza; and if you're looking for a charming vineyard view, consider a room like this one on Airbnb.
Where to stay in Sonoma:
Fairmont Sonoma Mission Inn is without a doubt my favorite hotel in Sonoma, and its spa is among the finest in the area; a stay there and a spa treatment would be a wonderful addition to a romantic weekend vacation for your special lady for Valentine's Day, an anniversary, or a birthday.
Make a memorable and unique tour SFO to Half Moon Bay: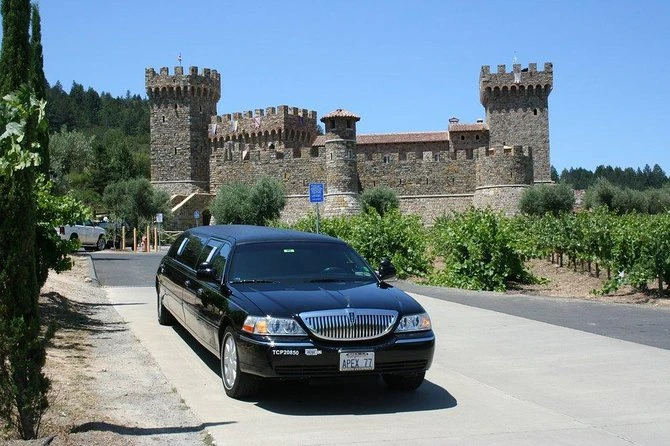 It's simple to visit these locations, but going there by bus or local taxi might make your trip uninteresting and unmemorable. If you want to travel in style and capture your experiences in photographs, you should choose a unique service. If you are on a weekend excursion and want to return but it is becoming late, don't worry; our chauffeur will pick you up. They are knowledgeable about the routes and can drop you off at the Half Moon Bay to San Francisco airport with ease.